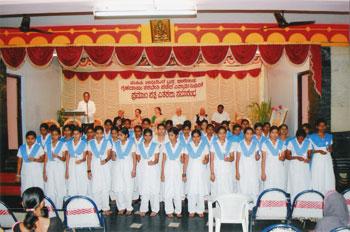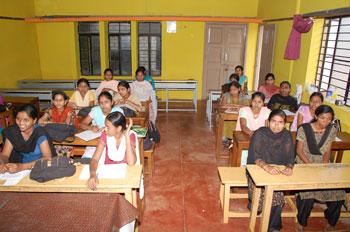 Nursing is a noble profession. At the Home Nursing Centre, we prepare female and male nurses to give nursing care to the aged, disabled, bedridden and critically ill patients in their residence. Home Nurses assist patients who are recovering at home following a recent hospital stay, diagnosis, disability etc. Our Nurses are trained to be experts in management of patient care in home and assist the patients as per Doctor's advice. Many hospitals have employed them as nurses in their hospital also.
The Home Nursing course is being conducted by the Trust since 2001. This training is imparted with a view to make the persons of economically weaker sections of society employable. Over 800 Home Nurses have been trained and all of them have found employment in hospitals as Nursing Assistants or are employed as visiting Home Nurses to take care of geriatric patients.
HOME NURSES PLACEMENT BUREAU
This Bureau has been helping trained Home Nurses to find suitable opportunities for short term placements with families needing nursing service. Many families have found this service highly useful
COURSE DETAILS
Duration:
The Home Nursing Training course is of 1 academic year duration. This Training course starts in June every year.
Age limit: 18yrs to 35yrs
 Syllabus
Anatomy & Physiology
Hygiene
Nursing Skills
Food & Nutrition
Various kinds of bed making
First Aid
English
Practicals / Hospital Visits
2 months' internship in Hospitals
Eligibility for Admission
A pass in 10th Standard / S.S.L.C. Board Examination 
(In special circumstances less educated also considered)
Those who are discontinued the education and staying at the home can also join the course.
Scholarship for the Poor and Deserving
Champavati Mahishi scholarship is given for deserving students every year.
For more information on Fee Structure and Intake please contact:
+91 0836 2775593, 90088 01940, 79752 92396